Book Size:
272 pages
Publisher:
Shueisha Inc.
Language:
Japanese
ISBN-10:
4087754022
ISBN-13:
978-4087754025
Release Date:
2011/8/26
Dimensions:
17.6 x 11.2 x 2.2 cm
Tekken: the dark history of mishima (鉄拳 the dark history of mishima, Tekken: the dark history of mishima?) is a novel written by Takashi Yano. The plot of the novel is non-canonical to the games. The novel was released only in Japan on August 26, 2011. An Official English translation was released on August 5, 2016.
Description
Supervised by Namco and written by Takashi Yano, author of popular series Jashu. It is an original episode that takes place in the fighting game series Tekken universe. The plot revolves around the history of the main characters of the Mishima Clan which dates back to the Sengoku Period of Japan.
Plot Synopsis
With economic strength and overwhelming power, the Mishima Zaibatsu has a grim impact on the world. The Mishima Zaibatsu figurehead Jin Kazama has suddenly disappeared out of the limelight for already a month. The truth is that Jin is actually in a coma due to unknown causes. In order to find a cure for Jin, his men head to Japan to explore the history of the Mishima family. A terrible secret of the Mishima Clan dating back to the Sengoku Period is about to be discovered on some islands of the Seto Inland Sea.
About the Author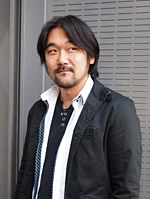 Takashi Yano
(

矢野 隆

Yano Takashi

?

)
originated from Fukuoka, Japan and graduated from Japan Designer Institute. He has been a fan of video games since the days of the
Famicon
(Internationally known as
Nintendo Entertainment System
). Yano is a big
Tekken
fan himself which inspired him to create this novel.
He has been playing the very first Tekken since he was 18 years old. From Tekken 3 to Tekken 6, the storyline had progressed in huge leaps in only three installments. While playing these games, he became interested in the story itself. He notes that the thing that makes it so interesting is the main characters' strange evil and a novelty of the series. The fact that the story is so articulate, changing from one main character to the next is something that also caught his attention. In an interview, he was asked about what he felt was the "charm" of the Tekken series, he stated that it was the emotions and sentiments the characters have that fuels their reason to fight.
See also
Community content is available under
CC-BY-SA
unless otherwise noted.